This is how I'd look in Russia in the winter too!
Well, we are here back in cold weather. We've already visited this part of the world before, when we came to Serbia, but now it's time to learn how Russia celebrates Christmas. Like Serbia, Christmas is celebrated on January 7th. And also like Serbia, this is because Russians follow the Julian, not the Gregorian, calendar. Russians also celebrate Advent (which begins Nov. 28th and ends on Jan. 6th, the day before Christmas).
On Christmas Eve some people fast until they see the first star appear in the sky. But when they do eat, it's foods like sochivo or kutia, a porridge that's made from wheat or rice and served with honey, poppy seeds, fruit (usu. berries and raisins), chopped walnuts, and sometimes fruit jellies. Kutia is sometimes eaten from one bowl that everyone shares, which represents unity among them. In the past, some families would throw a sochivo up on the ceiling, and if it stuck, they thought they'd have good luck and a good harvest.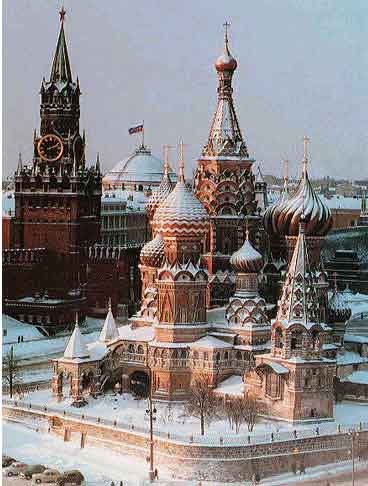 Sauerkraut is a main dish on Christmas Eve, and it's served with cranberries, cumin, shredded carrot and onion rings. After that, people might eat vegetable pies or porridge dishes. For dessert there's fruit pies, gingerbread and pryaniki (Russian spice cookies), fresh and dried fruit, and more nuts. To finish the meal, people drink vzvar (which means "boil-up"), and it's a sweet drink made from dried fruit and honey boiled in water. Vzvar is traditionally drunk at the birth of a child, so at Christmas time it symbolizes the birth of Jesus.
After drinking the vzvar, families say prayers and often go to a midnight church service. Christmas is important in Russia, but sometimes the New Year celebrations are even more important. New Year's is when "Father Frost" brings presents. In Russia he's called Ded Moroz, and his granddaughter, the "Snow Maiden" (or snegurochka in Russian), always comes with him. On New Year's Eve kids hold hands, make a circle around the Christmas tree, and call for Ded Moroz and Snegurochka. When they come, the star and other lights on the Christmas tree light up.
Fun Facts:
*
Tradition calls the Christmas Eve meal "Holy Supper," and 12 dishes are served (one to honor each of the 12 apostles of Jesus).
*
In 1992, Christmas became a national holiday in Russia. People get 10 days off-from December 31st to January 10th-to celebrate both Christmas and the New Year.
Make your Own Pryaniki!
Pryaniki are Russian spice cookies served with tea at Christmas time. They're often simple round cookies covered with a flat icing, but you can use fun Christmas cookie cutters if you would like. These cookies have been made since the 9th century, and if they've lasted that long, they must be delicious.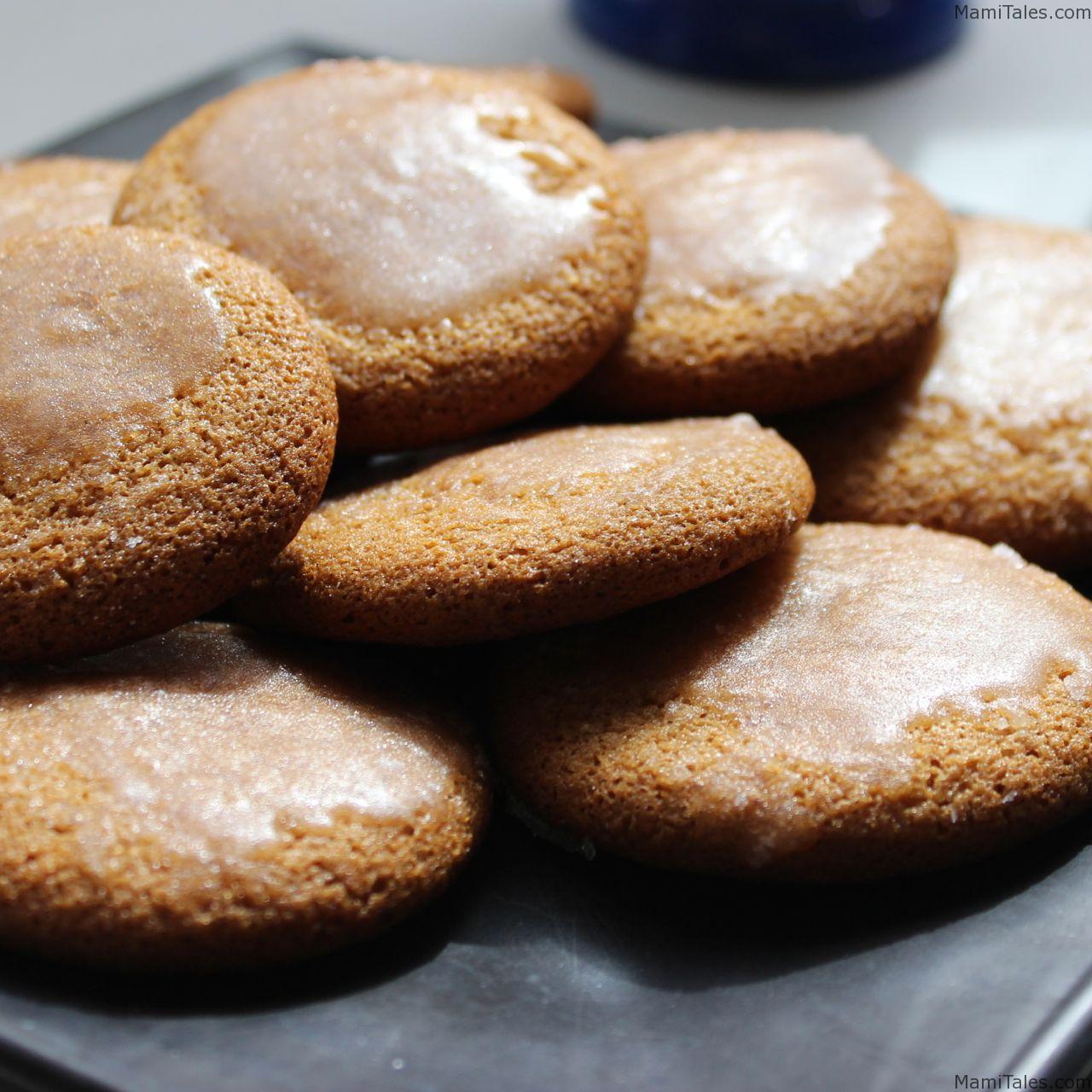 Russian Spice Cookies
Ingredients:
*
3 cups all-purpose flour
*
1 teaspoon baking soda
*
1/2 teaspoon cinnamon
*
1/2 teaspoon cardamom
*
1/2 teaspoon nutmeg
*
1/2 teaspoon allspice
*
Dash of salt
*
2 large egg yolks
*
1 teaspoon vanilla
*
1 cup granulated sugar
*
1 cup honey
*
1/2 cup confectioners' sugar
Directions:
1.
In a medium bowl, sift together the flour, baking soda, cinnamon, cardamom, nutmeg, allspice and salt.
2.
In a separate big bowl, beat the egg yolks and sugar with an electric mixer until they are pale yellow and thick looking.
3.
In a small saucepan, heat the honey over low heat until it liquefies. Let it cool slightly so the heat doesn't scramble the eggs, and then stir the melted honey and vanilla into the beaten egg mixture.
4.
Now mix in the dry ingredients to form a stiff dough. Cover with plastic wrap and let it refrigerate for one hour.
5.
Heat the oven to 350 degrees.
6.
Place parchment paper on your cookie sheet so that you have a clean surface.
7.
Scoop out the cookies, and place them on the sheet. Make sure you leave some room between cookies so they don't merge.
8.
Lightly brush the tops of the cookies with honey.
9.
Bake for 10-20 minutes, or until they're lightly golden brown.
10.
In a bowl, add the confectioners' sugar and enough water (about 1 to 2 tablespoons) and whisk it together to form a thin icing. When the cookies are cool, spread the icing on the top of them.
*All of the above information has been taken from the Wycliffe-created characters, Kate and Mack. If you would like to sign up for more children's activities, or learn about the book they feature in (Around the World with Kate and Mack), click on this link: http://www2.wycliffe.org/a-z.