Straw House, Wood House, Brick House, Blow by Daniel Nayeri
Genre: Four fictional short stories or novellas; each one a different genre
Straw House:
"In this sizzling Western set on a farm filled with living toys, readers meet a young straw man who must lay his life on the line to defend his master's home, who loves a basil-eyed girl, and who searches for manhood through the fiery confusion of adolescence."
Wood House:
"Is a sci-fi tour de force that plunges into a hideous future not so far away, in which a teenage girl races to save the world from a nano-revolution perpetrated by a mega-corporation under the guise of ReCreation Day."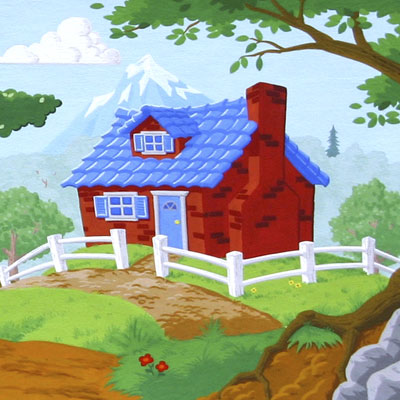 Brick House:
"Is a hard-boiled detective drama about the wish police in modern New York City. To prevent murder, the special forces of the Imaginary Crimes Unit must unravel and apprehend the secret deadly impulses held by a resentful boy against his parents."
Blow:
"This story delivers a Shakespearean love story that brings together two feuding artisan families, narrated by none other than Death himself--a hero who may steal your heart in more ways than one."
My favorite of these stories was probably
Brick House (The Wish Police)
because I thought the plot was the most intriguing and I cared more for the characters. My second favorite would have to be
Straw House (Toy Farm)
because Nayeri did such a good job pulling off the whole toy-farm thing, except I was confused about some details of characters and plot that weren't resolved. The narrator of
Blow (Doom with a View)
, which is Death, was pretty snarky and funny, but sometimes I grew annoyed with him because he would go on random tangents. And I wondered why he would know so much about the family and their problems if he had to accompany other dead people to the downstairs.
However, each of these stories was creative, definitely entertaining, and thought-provoking. I enjoyed his similes and vivid comparisons that link the reader to each world Nayeri crafted. He certainly has a gift for story-telling, even if I wasn't wowed by the words I read.
I give this collection of short stories a 3.5 and recommend it for 14 year olds and up.
What I learned: Thoughts can quickly turn into disastrous actions and love is what makes life worth living.
*Fun fact: Did you know Nayeri wrote all of these stories on his IPhone? Yep; it's true. What do you think of such a feat? Or is it even worth mentioning? Personally, my hand would have cramped up to resemble a claw, but that's just me...